Concreting Brisbane – choose the most experienced team
Planning a commercial concrete project in Brisbane that you need to get right the first time?
Terazzo Concrete Construction are regarded as one of the most experienced concreters in Brisbane with a company history spanning more than nine decades.
This experience is a result of one family's entire history in Australia, being exclusively dedicated to excellence in concreting. 
Terazzo Concrete Construction has been operated by the Giugni family since 1930, since Remo Giugni arrived from Northern Italy.
Now, Managing Director and experienced and qualified Construction Manager, Anthony Giugni, is representing the third generation.
Anthony's brother-in-law Nick Bazin is a Civil Engineer and the company's Project Manager.
Anthony and Nick are backed by a solid team, some of whom have more than 40 years' experience.
This family history combines tradition with contemporary technical expertise, making the team the most experienced Brisbane concreters.
Concrete Brisbane – experienced and qualified principal project managers
With a specialisation in commercial concreting, our team brings unparalleled expertise and quality workmanship to every project.
How does this benefit commercial clients?
Expertise – our expert knowledge and technical expertise helps clients achieve the most cost-effective outcomes that are quality assured.
Customisation – Every project is unique, we collaborate with clients to tailor solutions to ensure our projects are suited to their purpose.
Quality materials – we are highly experienced in selecting the correct quality materials for each project's requirements. 
Attention to detail – many of our commercial projects require millimeter specific accuracy and we provide specific attention to every detail.
Timely execution – we understand that for operating businesses, time is of the essence. We work out of hours and weekends to complete projects quickly and minimize operational downtime.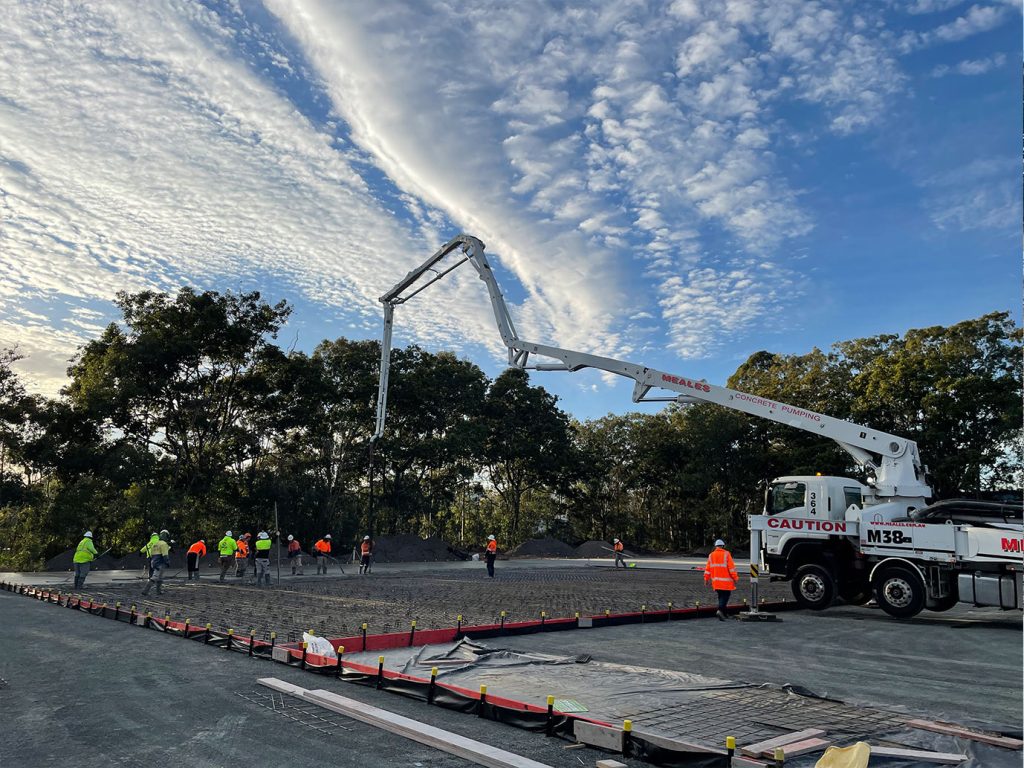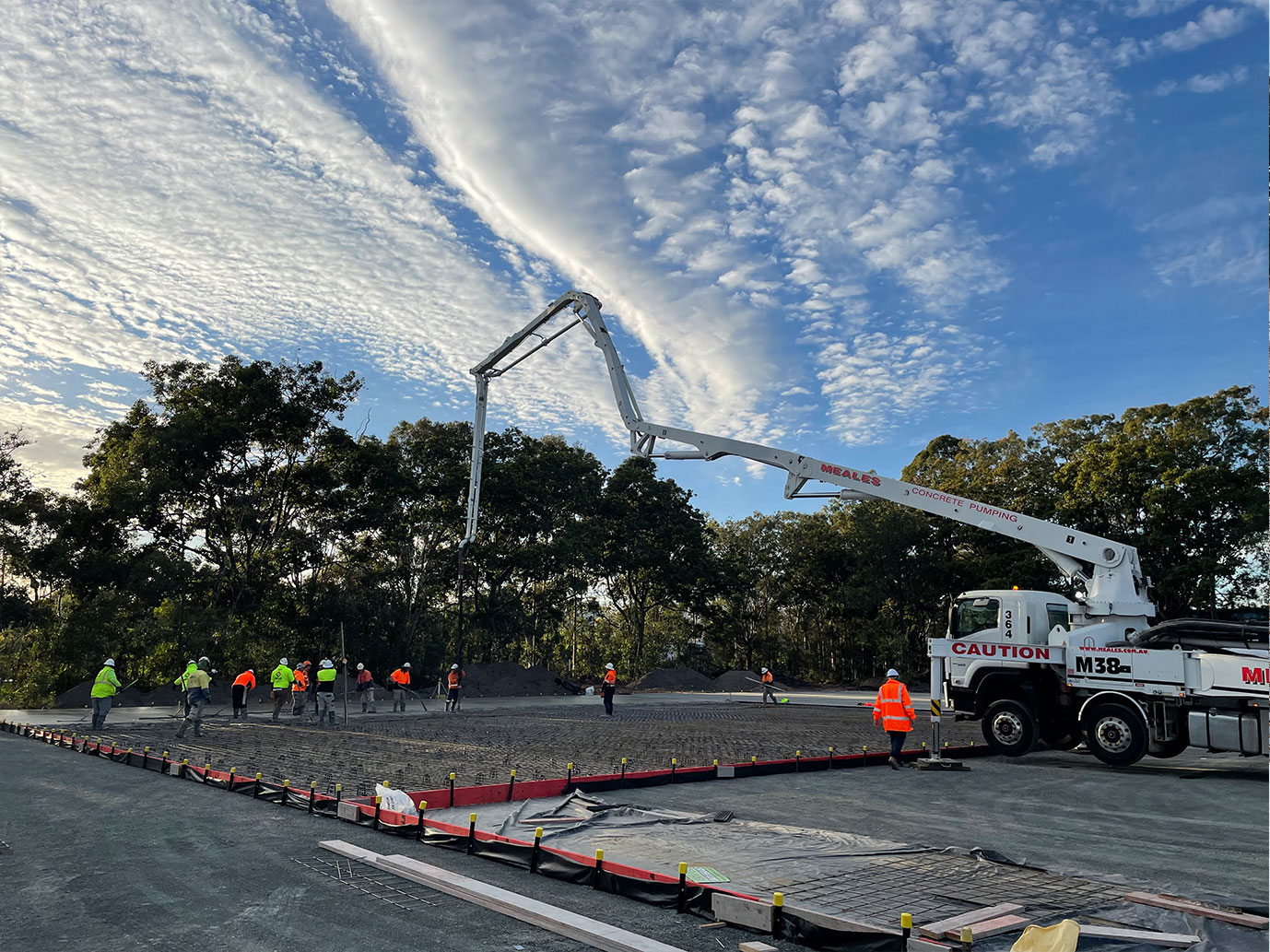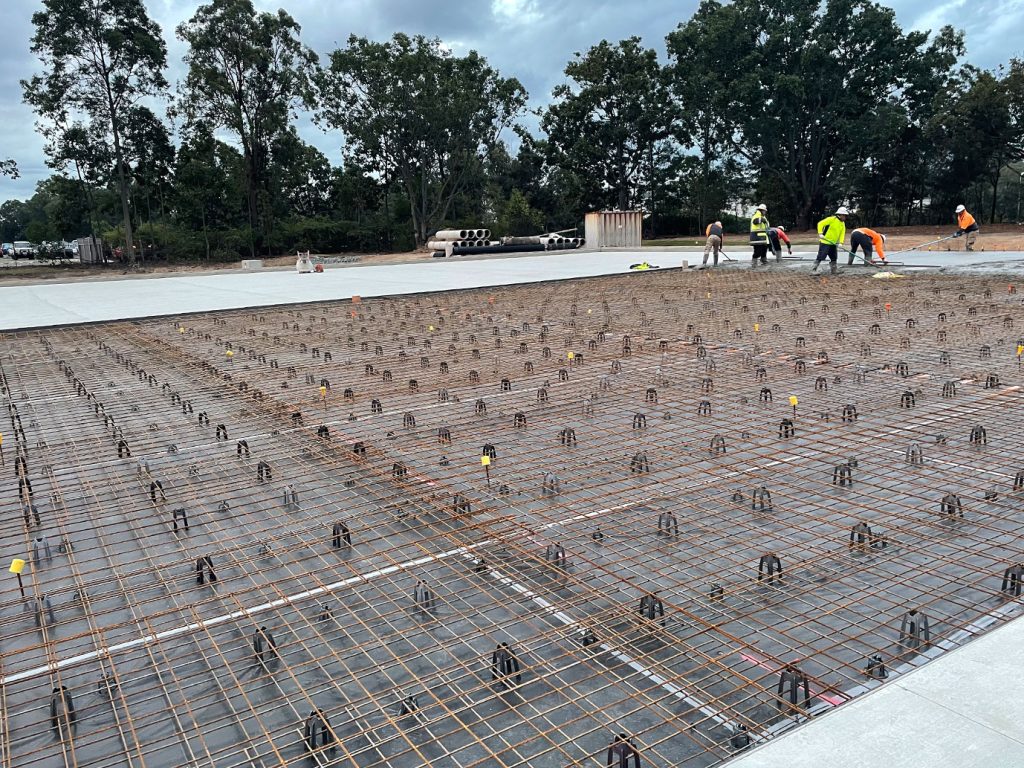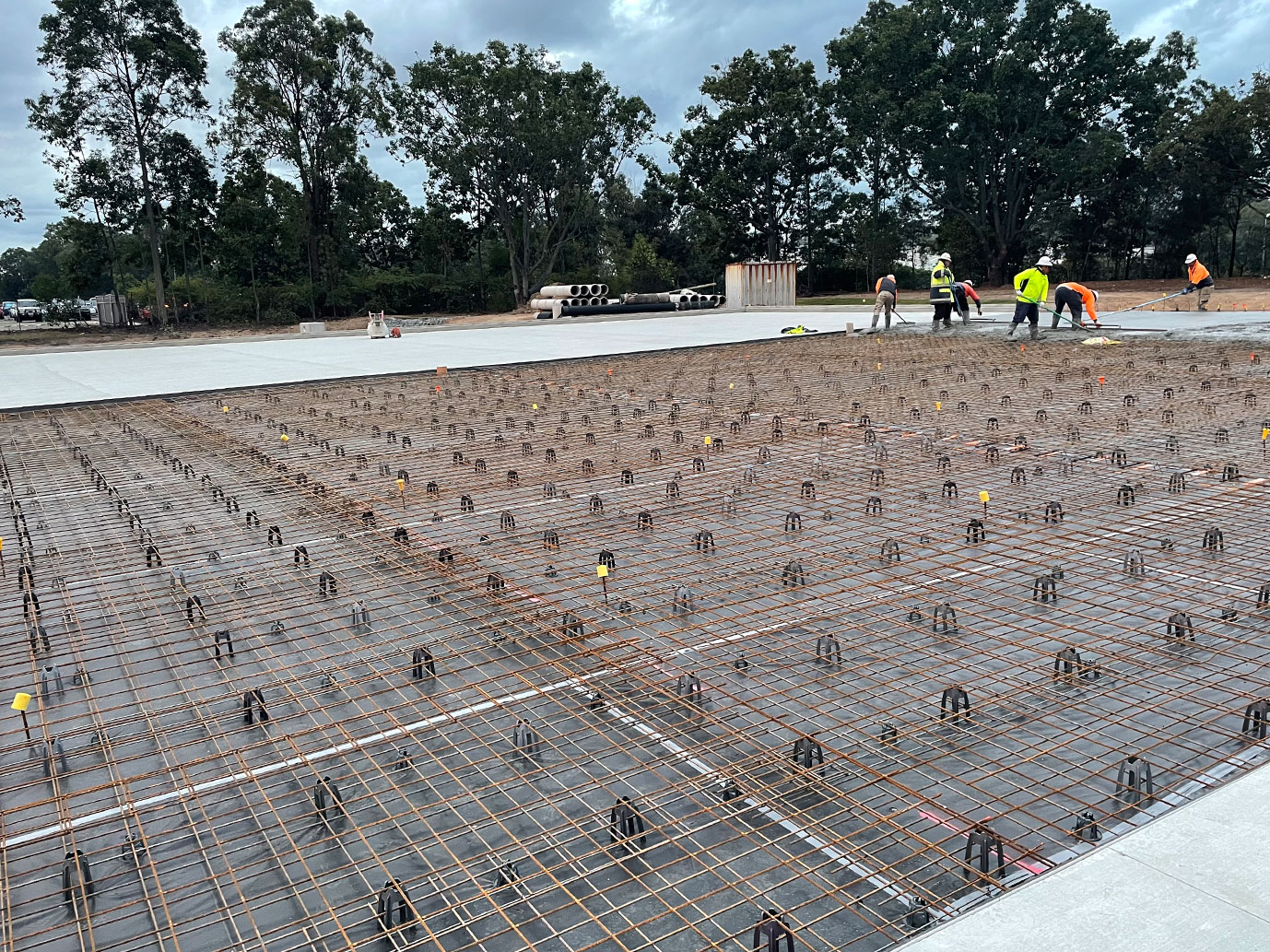 Concrete Brisbane – comprehensive commercial concreting services
We handle every aspect of commercial concreting in Brisbane – from structural design through to construction. Our services include:
This provides clients with the convenience that all the professional commercial concreting services they may require are under one roof.
Complementary advice and quotations – talk to us about a structurally sound solution delivered in the most cost-effective way.
Structural Design – as principal project managers we provide registered structural design plans for every project we are engaged with.
Site excavation and preparation – we project manage all aspects of site excavation and preparation, including suppliers and sub-contractors.
Formwork and Steel fixing – Our expertise ensures the right structural foundations are in place to meet every project objective.
Concrete finishing – our team are experts in concrete finishing with meticulous attention to detail and seamless concrete finishes.
Workplace health and safety – WHS is of paramount importance and all team members are trained and responsible WHS professionals.
Looking for Brisbane's most experienced commercial concreters?
If you require a professional commercial concreting service in Brisbane, Southeast Queensland or anywhere in Australia, please contact us today.